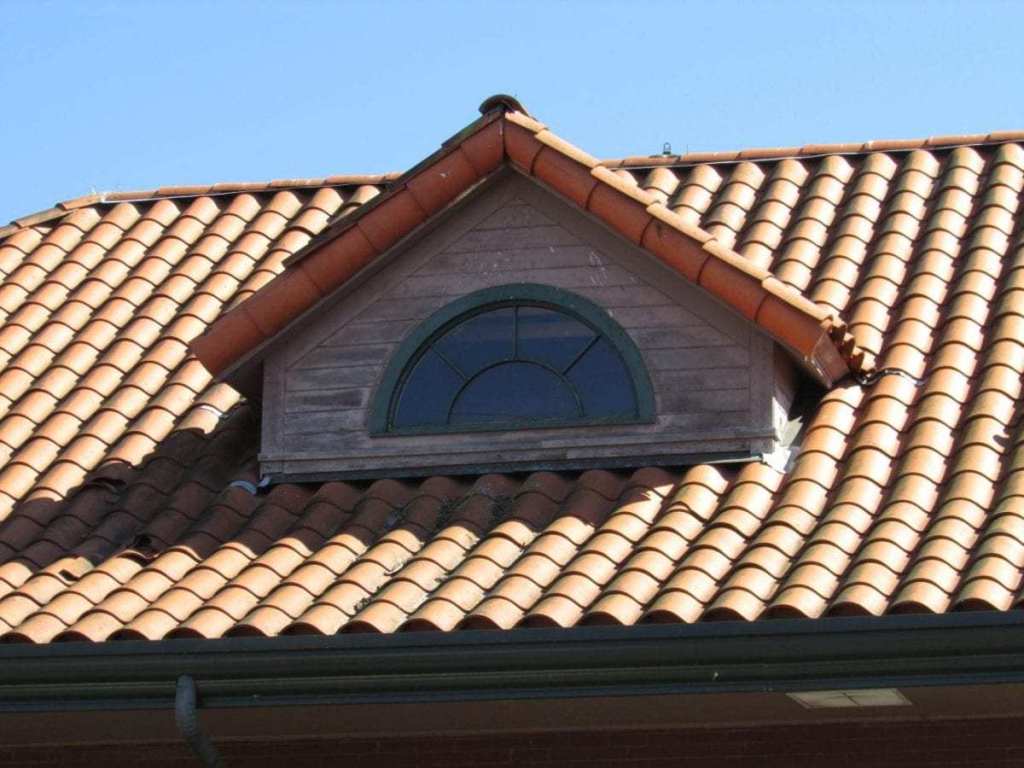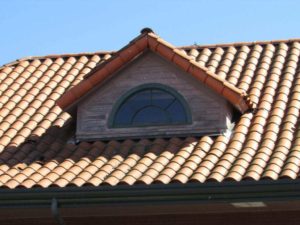 Clean the Slate – Tile Roof Maintenance in Portland
A brief history of tile roofs
Tile roofs became popular in 16th century America as part of fire code safety in densely populated cities. By the 1900s we saw a decline in tile roofing, as lighter materials that were faster to produce took over.
Tile roofs today
Modern roof tiles are sometimes made of Portland cement (plus sand and water), while other tiles can also be made from sand (these do require an asphalt roof underneath).
Out here in the Pacific Northwest, we see plenty of homes with the distinct terra-cotta orange clay tile roofs. They always catch the eye and stand out in any neighborhood, whether the sky is overcast or blue. Other tile roofs in the Portland and Vancouver metro areas are the cement variety and come in an array of colors and styles.
Besides curb appeal and fire safety, clay and concrete tile roofs are made to last.
In the Portland, Oregon area, roof tiles can last over 50 years as long as moss, mildew, and lichen prevention is in place.
When tile roofs become brittle due to age and weather, they can break easily. Roof tiles also break when fallen tree branches hit the roof and with sharp temperature changes, especially if the tile was already cracked. Replacing broken tiles is necessary since water can seep through the cracks, causing damage.
Replacement tiles can be costly and if the roof is very old, tiles may no longer be mass produced. This requires a special tile order that is expensive and takes time.
What about tile roof maintenance in Portland?
Safety, first.
Anyone walking on a tile roof needs to be a professional — trained and skilled in how to maneuver on fragile tiles. That includes people who will be up there to clean windows, trim trees, and especially roof cleaners.
Gutters and downspouts.
Gutters and downspouts that are filled with moss and debris can cause water overflow to move under the tiles, resulting in mold, rot, and deterioration. A tile roof requires a reinforced roof deck, and replacing or repairing this because of water damage is costly.
Roof valleys.
And remember tile roof valleys. This is where roof planes meet to form a valley that allows rain to wash down the roof. When the roof valleys are filled with debris and moss, water dams build up causing water to spread under the tiles resulting in water damage.
HOA regulations.
If your tile roof is in an HOA development then you are required to maintain your roof on an annual basis. When it comes to tile roofs, DIY is not recommended. Hiring a professional who is trained and experienced with the intricacies of tile roofing is a must.
Homeowners insurance.
Your homeowner's insurance will not renew your policy if there is too much moss on your roof. If your tile roof has damage due to moss, homeowners insurance will not cover these damages. Moss is considered an avoidable event due to improper maintenance or negligence, something that is prevented with annual maintenance, and therefore insurance companies leave it up to you to pay for the damage.
How we handle tile roof cleaning
We ensure all workers, plus their equipment, are under the weight limit for a tile roof edge. This prevents breakage when we are cleaning tile roof tiles.
Mildew, lichen, and moss can live on tile roofing materials. To remove these unwanted visitors, we use low psi (around 2,000) with a turbo nozzle tip.
Gutter cleaning is usually needed to prevent water damage underneath the tiles, and we always include this service in our estimate.
Ground cleanup is often the most overlooked, yet vital, aspect of tile roof cleaning. That's because of the amount of debris and dirt that washes down the house to the ground. We ensure your home's walls and the landscape looks just like it did when we arrived.
Most tile roofs in the Portland-metro area average 3-5 broken tiles. We can replace those tiles if you have them on hand.
A tile roof is a lifetime investment and can be a pretty spectacular aspect of any home in the Pacific Northwest. When it's time to clean your tile roof the right way, trust professional roof cleaners to do the job with care and attention.
Clean the Slate – Tile Roof Maintenance in Greater Vancouver WA
Vancouver WA | Washougal | Longview | Ridgefield | Camas
Portland OR | Salem | Woodburn | Beaverton | Hood River | Oregon Coast