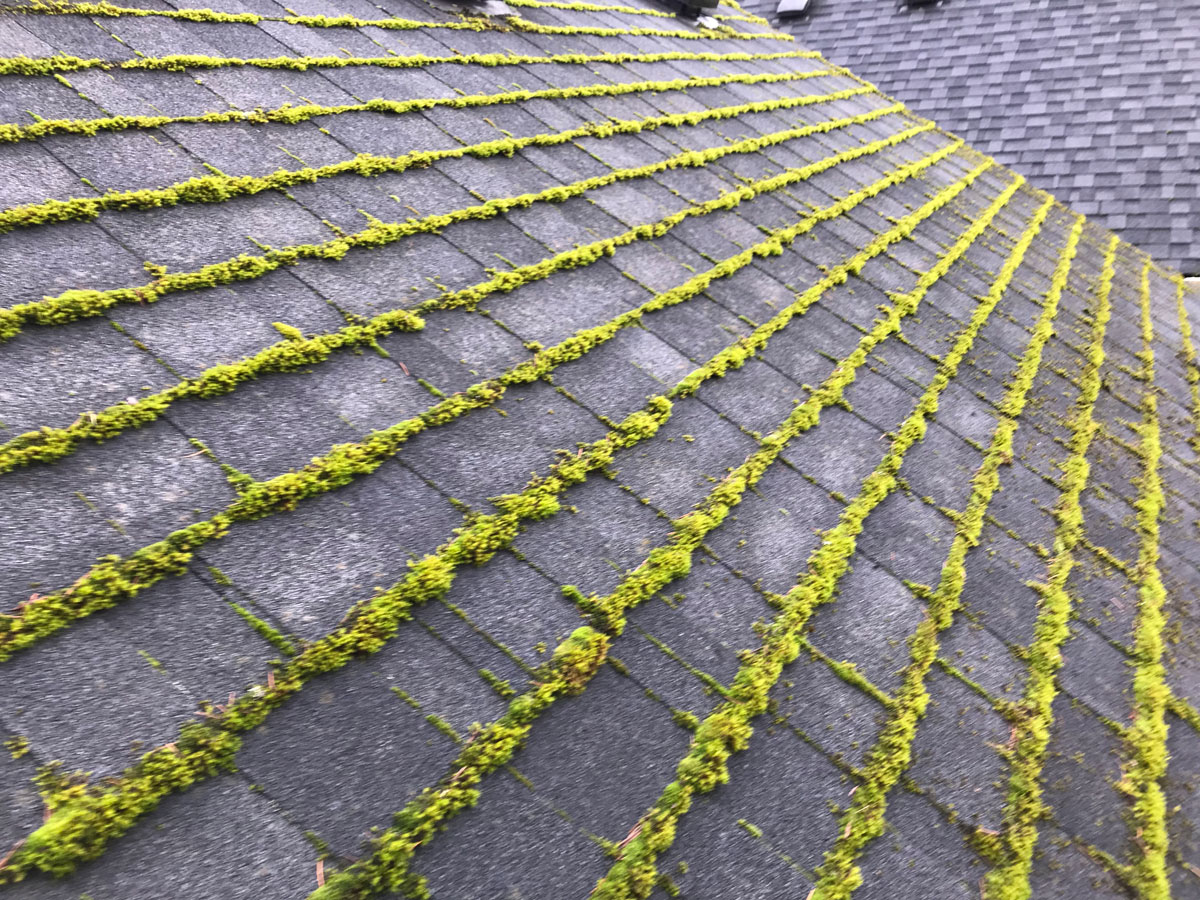 Roof Moss Preventative Treatment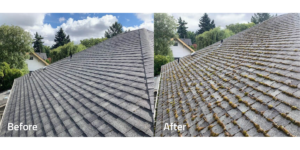 Moss may be green but it sure isn't friendly, especially when it comes to your roof. So if you're seeing some green spots growing on your roof, your walls, or your driveway, it's best to get rid of it–fast! At Forcewashing we specialize in roof moss removal. We'll clean off the moss then provide a roof moss preventative treatment to prevent moss from coming back so quickly. Contact us today for your moss removal services. We provide free estimates!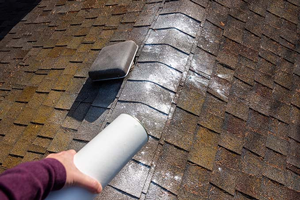 How Do You Perform Roof Moss Removal?
To battle with tough moss invasions, we use the following method:
First we kill it by using the wire brush method with no chemicals. We do this step by hand to get as much moss out of the way as possible. By doing this, we remove around 95% of the moss, the other 5% simply weathers off in time.

Second we remove it by cleaning up all the moss that has been brushed and disposing.

And last, but perhaps the most important step, we prevent it by clearing the area of moss and applying a zinc sulfate treatment to slow future moss growth.
Does Moss Damage My Roof?
Aside from making your property look like it's being overgrown, moss can cause some significant problems. If left on your roof for a long time, moss can weaken your wood framing and even grow toxic mold. Mold you don't want your family breathing in. Additionally, with the presence of moss, there is an increased risk of roof rot and leaks.
How to Prevent Roof Moss
To prevent future moss growth and eliminate the growing conditions for moss, we offer a roof moss preventative treatment that consists of zinc sulfate. It looks like a white powdery substance and is sprinkled across your roof in moss-prone areas.
Expert Roof Moss Removal
Moss is a small green plant that grows in thick clumps, and it thrives in moist chilly environments with little sun. Some people find the look of moss to be attractive, but the fact is it can be very harmful to the roof of your house and if not treated it will begin to invade the inside of the home.