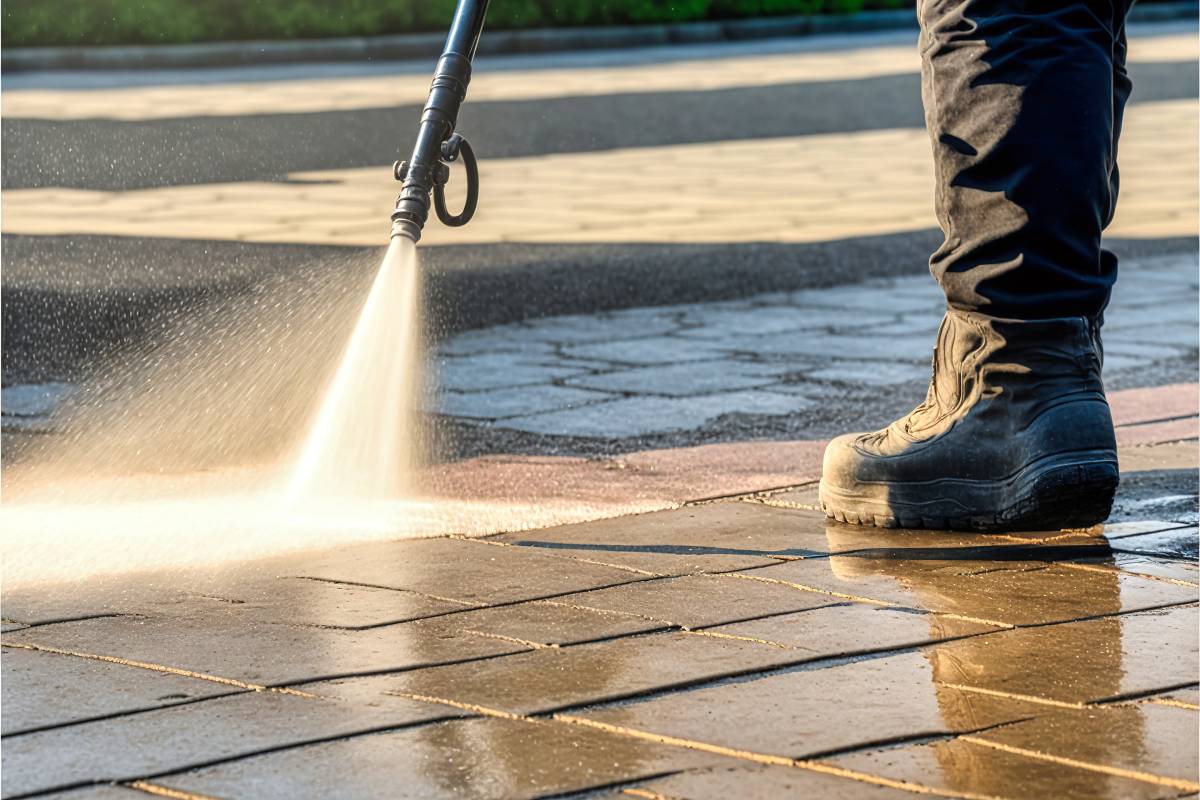 Driveway Pressure Washing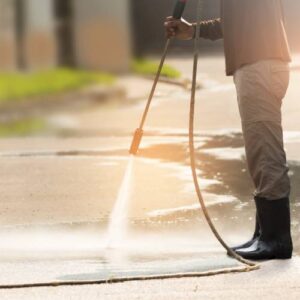 A clean driveway may not be the first thing that comes to mind when you think of home maintenance, but it's actually an essential part of keeping your property in great condition. Over time, your driveway can accumulate dirt, oil stains, and even mold or mildew – all of which are unsightly and damaging to your property. Routine driveway pressure washing is the fastest and most cost-effective way to keep your space clean, beautiful, and functional. 
At Forcewashing, we specialize in pressure washing services that are both effective and affordable. Our trained professionals use the latest equipment and techniques to deliver outstanding results, while also taking care to protect your property. Ready to get started? Give us a call today to get your free estimate!
Why Pressure Wash Your Driveway?
Pressure washing your driveway does more than just boost your curb appeal. In addition to creating a clean and sharp appearance, a clean driveway also offers a number of benefits:
Crack and damage prevention:

Contaminants such as mold, moss, or algae can weaken your pavement and lead to cracks. Particularly here in the rainy Portland OR area, cracked pavement is a recipe for even more damage; water can seep into the ground and expand, leading to even more destruction.

Increased safety:

By reducing cracks and eliminating slippery surfaces caused by problems like algae or mud, you can avoid a host of safety hazards. Proper maintenance is essential to creating a safe area for walking or driving.

Cost savings:

Heavily cracked pavement is expensive and time-consuming to replace, but it poses a safety hazard and could cause damage to your tires. Investing in a little maintenance is an easy and cost-effective way to avoid all sorts of unexpected expenses.
Signs Your Driveway Needs Cleaning
If you're like most people, you probably don't think about your driveway all that often. However, it's important to keep an eye on the condition of your pavement to determine when it's time for a cleaning service. You may need driveway pressure washing if you notice:
Slippery areas while walking or driving
Sticks, twigs, stones, and other debris
Lots of dirt, dust, or grime
Spots of mold or oil stains
Why Hire a Professional?
It may seem easy enough to pick up a pressure washer and go to town on your driveway. However, pressure washing can be a strenuous and time-consuming task – especially if you have a large driveway. Additionally, pressure washing machines can be dangerous without the right experience; the strong stream of water could throw small objects or cause bruises, lacerations, and other injuries.
Experts have advanced equipment, environmentally friendly cleaning products, and the experience to deliver exceptional results without causing damage to the rest of your property. Professional services are a safer, faster, and more cost-effective alternative to a DIY pressure washing job.
Your Local Driveway Pressure Washing Experts
When you need quality driveway pressure washing services in the Portland OR or Vancouver WA area, call the experts at Forcewashing! We're committed to providing our customers with top-quality services that not only deliver great results but also save time and money. Our experts offer a wide range of home exterior services to meet all of your needs, from moss removal to roof cleaning. Just give us a call to get your fast and free estimate!