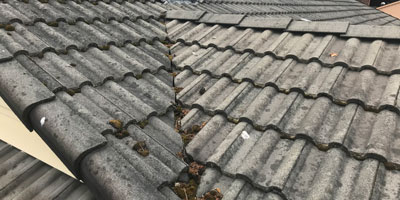 Tile Roof Cleaning

Tile roofs are one of the best types of roofs you can have for your home. They are one of the most energy-efficient and durable roofing materials available. Tile roofs give your home a classy, elegant look but a dirty roof can detract from the beauty of your home as well as cause damage to your tiles. To keep your roof looking beautiful and in excellent condition, it is important to regularly clean your roof to remove moss, algae, and debris.
How To Keep Your Roof Clean Between Cleanings
It is commonly advised to have your tile roof cleaned every other year or every third year at the most. Between your cleanings, there are a few things you can do to keep your roof from getting dirty and protect its integrity:
Trim trees that overhang on your roof

: Trees often drop moss, sap, twigs, and other debris onto your roof. 

Clean moss and algae off of your home:

Moss or algae growing on the outside of your home can spread to your roof and other areas of your home. It is important to clean any moss and algae off of your exterior. 

Inspect your roof:

Between cleanings, make sure to inspect your roof regularly for signs of moss or algae, debris, or damage.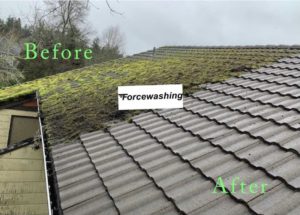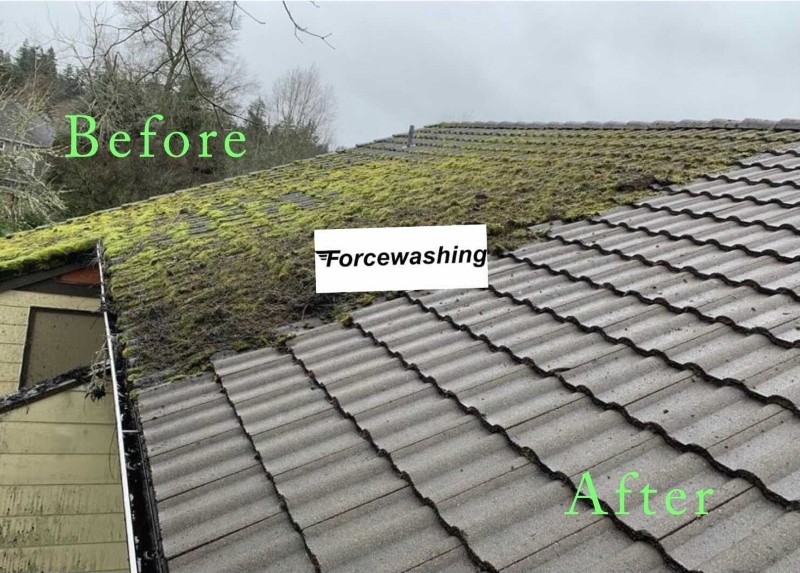 Tile Roof Maintenance
Tile roofs are one of the most durable types of roofing available. It is not only energy efficient but can also last a lifetime. If maintained, a tile roof can last over 100 years. To keep your roof in the best condition possible it is important to have your roof cleaned every other year.  
A dirty roof can quickly destroy a tile roof. Debris such as sticks and leaves can get trapped between the tiles and hold extra moisture which can stain the tiles causing them to decay. Mold, moss, and algae growing on your roof can also cause tiles to lose integrity. With regular cleaning of all the debris, moss, mold, and algae by a trusted roof cleaning company, you can rest assured that your roof will be in the best condition possible.
Cleaning Your Tile Roof
It is important to preserve the beauty and life of your tile roof with regular cleaning. Cleaning a roof by yourself can be difficult and dangerous. Wet tiles can be slippery and hard to walk on and you can damage your roof by walking improperly on the tile or by washing it incorrectly.
If it is time to clean your roof, leave the cleaning to the professionals at Forcewashing. Our expert cleaners will have your tile roof looking beautiful and ready to last 100 years! Contact us today for a free quote on our tile roof washing services.