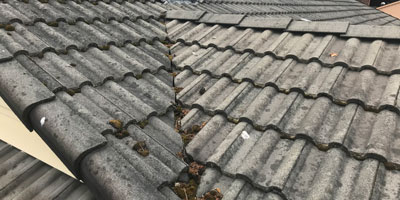 Tile Roof Maintenance
Roof Cleaning in the Portland & Vancouver Metro Area

Nothing compares to the beauty of a tile roof for giving your home a classic, elegant look. Many types of roofing tiles are available. A well-maintained tile roof can last for one-hundred years or more. Tile roof cleaning by Forcewashing can help restore the look of your tile roof to near-original condition, and it can help to preserve it for many years to come.
About Tile Roofs
Tile roofs come in many different shapes that include flat, curved, fluted, or interlocking. They can be made from slate, terra cotta, fired clay, or tinted concrete. The beauty and durability of tile roofs are the main reasons for their popularity. One of their drawbacks is that they add significant weight to the roof, and you must have a structure that is sturdy enough to support it. Tile is also one of the more expensive roofing options available.
Ready to Schedule Roof & Gutter Cleaning?
Click the button below to leave your information and our team will be in touch.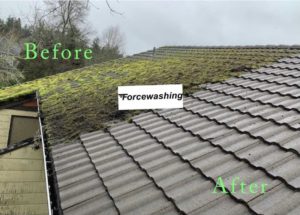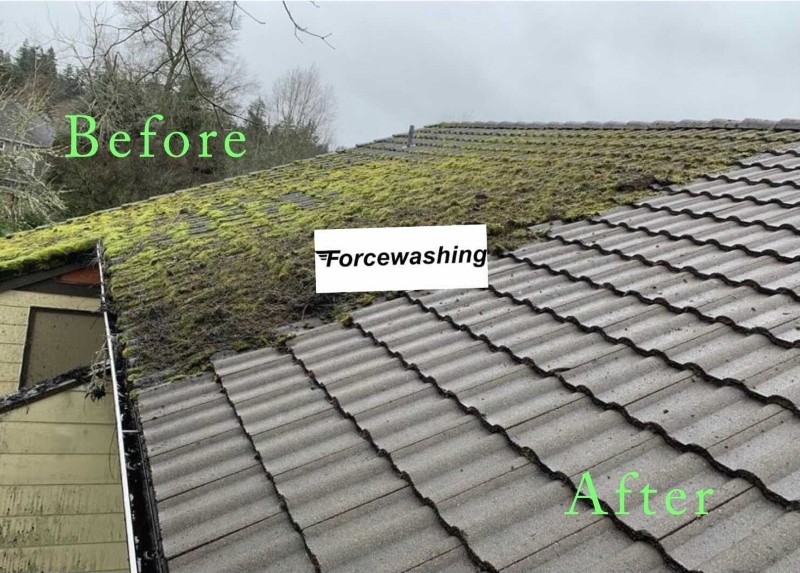 Tile Roof Maintenance
A tile roof is quite an investment, and you want to keep it looking like new for as long as possible. Tile roof cleaning is an important part of tile roof maintenance. Giving it a good power wash will help remove leaves, sticks, and debris that might become trapped between the tiles. These debris can cause stains that will ruin the look of your roof. They also trap moisture that can cause your tile roof to begin to break down and deteriorate. It is also a good idea to have the roof treated for mold, which can also begin to break down the roof.
Power washing is an important part of tile roof maintenance. A regular tile roof cleaning by a professional will not only help you preserve the beauty of your roof, but it can help you avoid costly repairs, too. If you have not had your tile roof cleaned in a while, it is time to call Forcewashing to schedule your next appointment.
Back to Roof Cleaning Services
Tile Roof Cleaning in Greater Vancouver WA
Vancouver WA | Washougal | Longview | Ridgefield | Camas
Portland OR | Salem | Woodburn | Beaverton | Hood River | Oregon Coast