Your trusted source to keep your home looking pristine.
Get a Free Estimate today!
Pressure Washing Services
Pressure Washing & Roof Cleaning in the Portland & Vancouver Metro Area
Think of all the things that your home does for you. The house itself protects you from the elements. A deck offers a place for entertaining friends. The porch provides a spot for the kids to curl up with a book. Your driveway keeps your yard pristine. These are the functions that make your house a home.
With the changing seasons and passing of time, your home works tirelessly…and gets dirty! Keep it clean with pressure washing services by Forcewashing!

Ready for a Clean Property?
Leave your information below and we'll be in touch to schedule service.
Expert Pressure Washing Services
Because of the wear and tear nature and time takes on your home, it may need a heavy-duty cleaning to stay in top shape. Pressure washing utilizes high pressure washer to blast away tough dirt and grime without damaging your home.
It's amazing what a thorough cleanse can do for the appearance of your home. The colors and textures pop. A tidy looking and well-maintained exterior increases the value of your home.
Using a garden hose to temporarily clean surfaces is much like a bath. It may appear to be effective but it doesn't last long. Furthermore, the dirt moves around in the tub, getting redistributed while leaving a residue. A pressure wash is akin to a vigorous, squeaky-clean shower.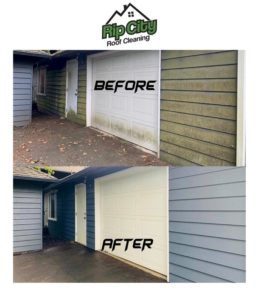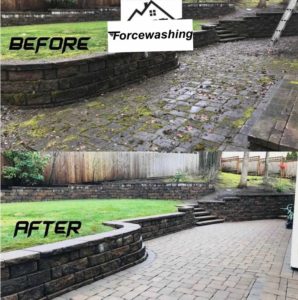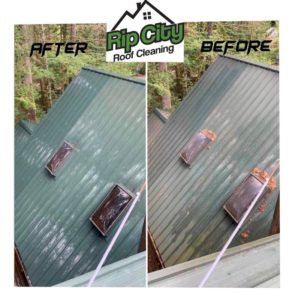 Pressure Washing in the Pacific Northwest
We know the pacific northwest because we're a locally-owned operation. Our success in the greater Vancouver and Portland areas comes not just from our expertise and skill, but the fact that we treat your home like it is our own.
Having been in business for years we are industry leaders in pressure washing, roof cleaning, softwashing, moss removal, and gutter cleaning. Each and every time we earn a review from a delighted customer, we thank our neighbors for allowing us the opportunity to clean and wash their homes.
Don't trust your home to just anyone. Here at Forcewashing, our technicians are licensed, bonded, and insured, and the team has decades of cumulative experience. We place a premium on safety and take pride in the quality of our work. Give us a call at (360)953-5603 for your free estimate. Let us prove to you why we've earned hundreds of five-star reviews.
Why Have Your Gutters Cleaned Regularly?
What Can't be Pressure Washed?
Here are the surfaces we pressure wash:
Driveways
Siding
Tile Roofs (other types of roofs are soft washed)
Fences
Decks
Patios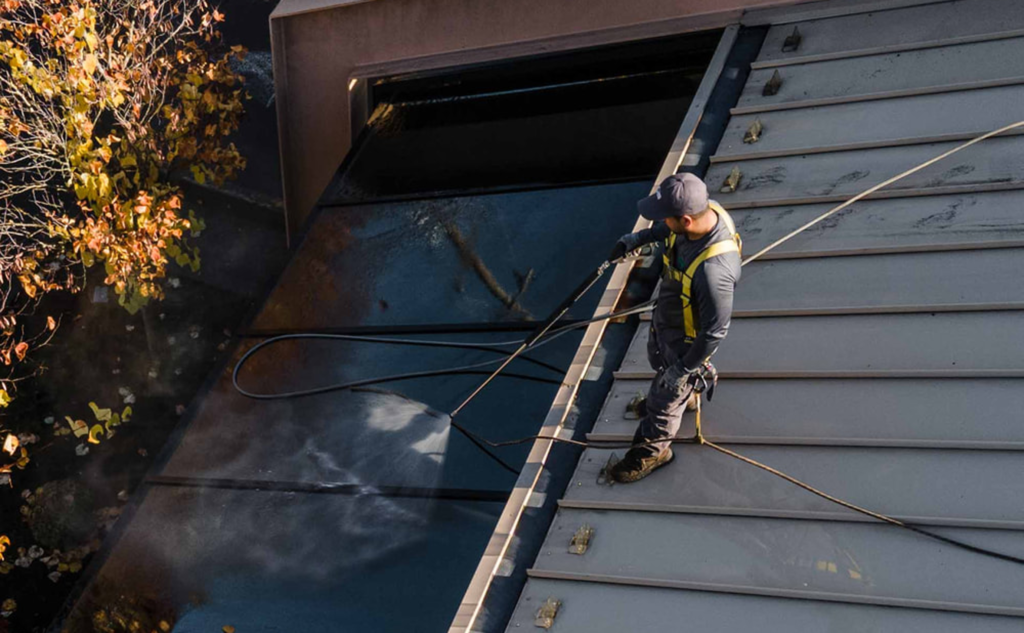 "Manuel is absolutely amazing! His thoroughness and attention to detail are incredible! He cleans your home as if it were hia own! Thank you so much for your hard work Manuel!!"
– Peter Wise
Pressure Washing in Greater Vancouver WA
Vancouver WA | Washougal | Longview | Ridgefield | Camas
Portland OR | Salem | Woodburn | Beaverton | Hood River | Oregon Coast