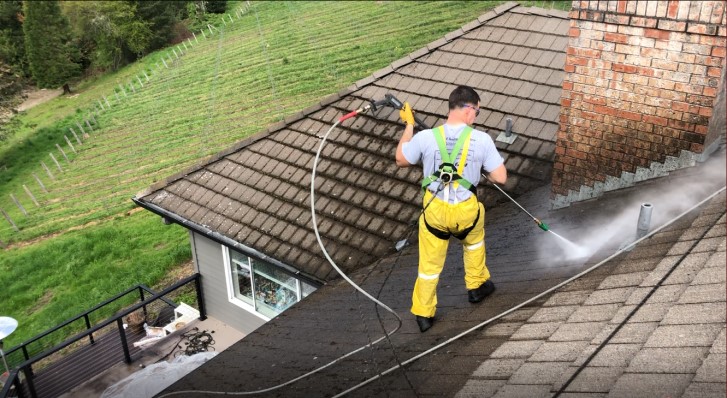 Roof Maintenance
Roof Cleaners in Vancouver WA - Camas WA - Ridgefield WA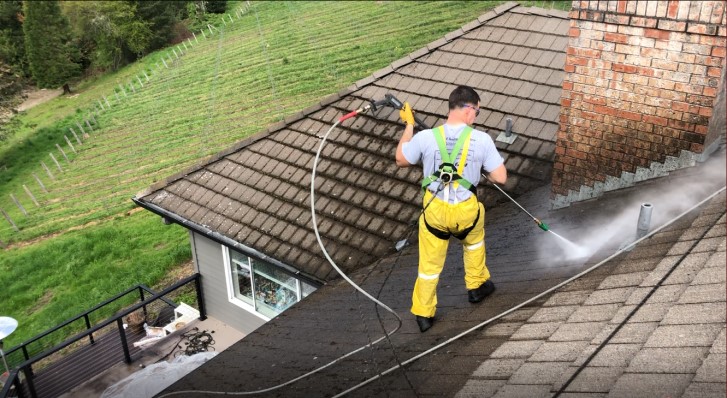 Maintaining your roof preserves the beauty and value of your home. A dirty or damaged roof affects its curb appeal. The roof takes up a large surface area of the home and is quite noticeable from the street. Cleaning it can make your home look well-maintained and new.
Is It Time for Roof Maintenance?
Many people never look up at the roof of their home regularly. They often do not notice that there is a problem until a leak occurs. Sometimes, storm damage can happen that cannot be prevented, but many of the problems can be prevented with a little regular maintenance. If you have not looked at your roof in a while, it is a good idea to get out on the street and view your home as a passerby. What you see might alarm you.
Ready to Schedule Roof & Gutter Cleaning?
Click the button below to leave your information and our team will be in touch.
What Types of Roof Maintenance Services Are Available?
Here are some things that you can do to help preserve your roof and keep it pristine.
Pressure Washing Roof Treatment
Pressure washing uses high-powered water and steam to loosen dirt and grime. The process can leave your roof looking like new, only without the expense of a new roof. Pressure washing is a good maintenance practice because it removes debris, leaves that could rot and cause stains, and it can help to prevent mold and mildew that can damage your roof.
Roof Treatment for Moss
If your roof is in a shady area, your roof inspection might reveal moss growing between the shingles. Moss loves a moist, dark environment. Unfortunately, if allowed to continue to grow, moss can damage your roof and cause more costly repairs. Having your roof treated for moss growth can help you get many more years out of it.
Maintaining your roof is a smart investment because it can save on expensive roof repairs or replacement. Call Forcewashing for an estimate for our pressure washing and moss treatment services to keep your home looking its best.
Back to Roof Cleaning Services
Roof Maintenance in Greater Vancouver WA
Vancouver WA | Brush Prairie | Salmon Creek | Battle Ground | Camas | Washougal | Ridgefield | East Vancouver
West Vancouver | Hazel Dell | Cascade Park | Felia | Lake Shore | Hockinson | Mill Plain