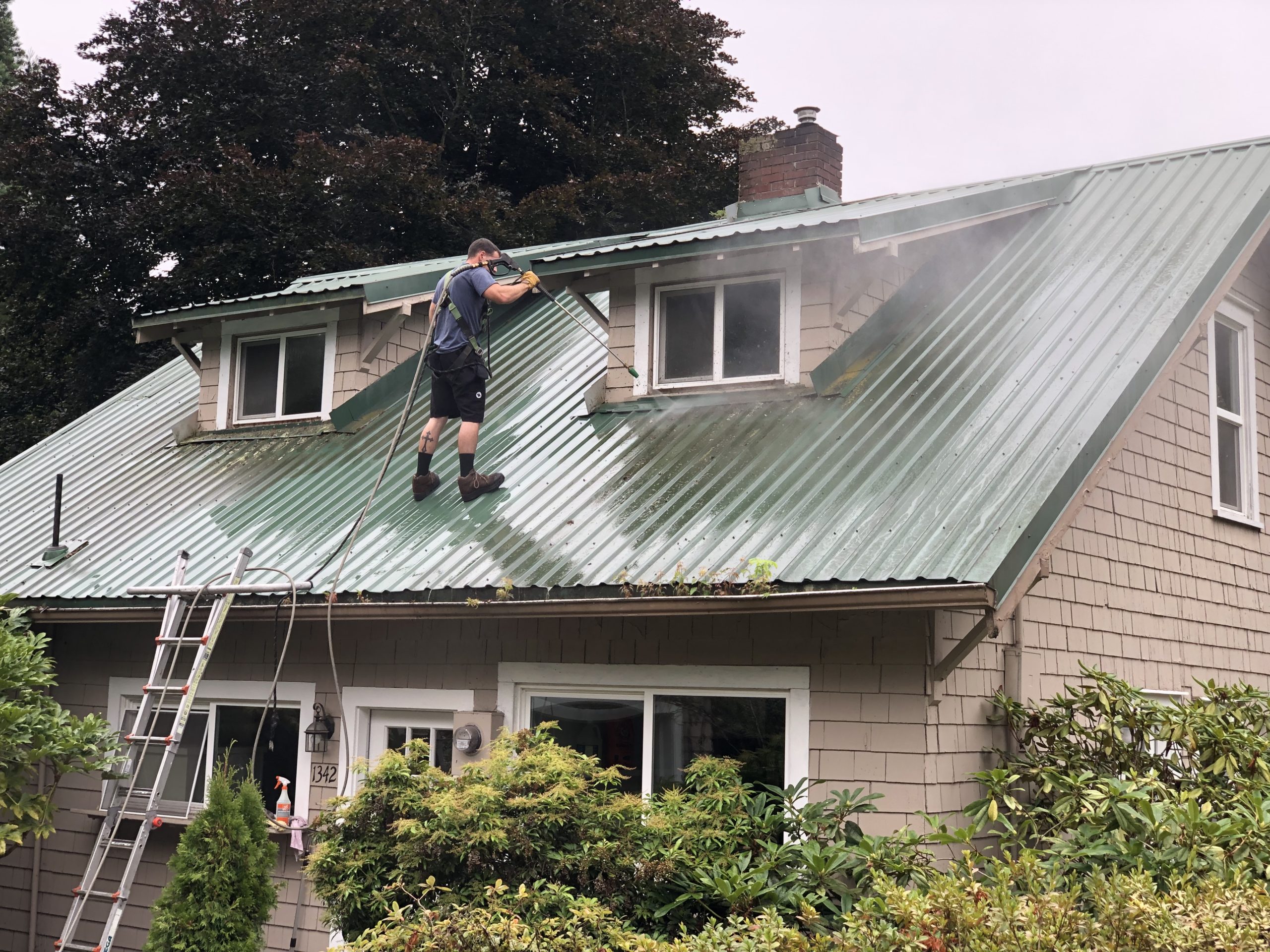 Metal Roof Maintenance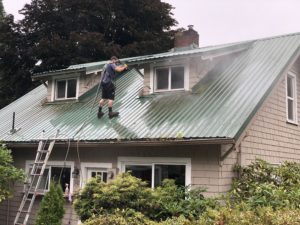 Utilizing a metal roof on your home can provide years of protection. It's highly durable, it reflects heat and it also looks great. However, like most things, you have to take care of it and perform occasional maintenance to keep it in pristine condition. Utilizing our metal roof cleaning service can help complete this task. We have the proper equipment and skilled technicians required to get this job done right the first time.
Why Should You Clean Your Metal Roofing?
Metal roofing can offer durability and a unique look, but it won't stay this way if it's invaded by mold, moss, algae, dirt and other debris. Extending the longevity of your home's protective covering can be completed by having it cleaned by an experienced company. Utilizing our metal roof maintenance service can provide you with this protection. We have highly trained technicians who use a safe method to keep the surface of your roof clean.
Quality Metal Roof Maintenance
Metal roofing offers much more protection than composite shingles, and it can look more appealing. However, you'll also pay more for these attributes. After making this type of investment, it's essential to ensure your roof stays clean and free of unsightly moss or debris. Scheduling a thorough, professional cleaning will safeguard the material from getting damaged and make your home look more attractive at the same time.
Professional Metal Roof Cleaning Services
Using our specialized metal roof cleaning service can help eliminate unwanted debris or moss currently invading your roof. We use a safe cleaning technique involving the wire brush method. Utilizing this technique and specialized equipment helps ensure that each shingle gets cleaned safely and adequately. We offer our service in both Vancouver and Portland and would be happy to answer any questions you might have. Contact us today to get your metal roof cleaned by a trusted professional from Forcewashing.