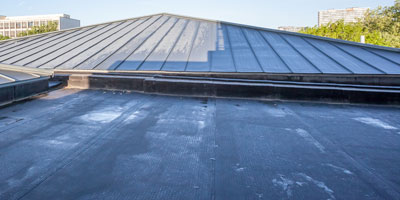 Flat Roof Maintenance
Flat Roof Cleaning: We're Up for the Job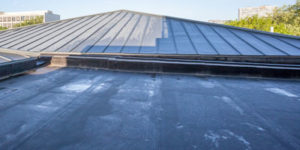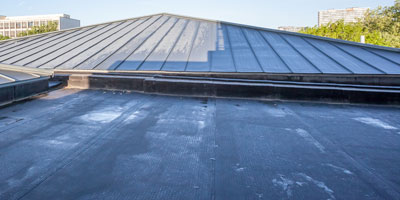 The wind could make all kinds of debris land on the roof. Roofs come in different constructs and designs, and your home might have a flat one. Is there anything you need to know about flat roof cleaning? Here's one point: Forcewashing is up for the job.
Quality Flat Roof Cleaning
Leaves, twigs, bird nests, and other debris, or even toys could end up on your roof. Don't expect the wind to clear it. Do expect a thorough flat roof cleaning from our team.
Keep something in mind about flat roofs – there's no pitch. Things that fall on top may stay there unless someone puts a little work into clearing debris away.
Debris that collects could include leaves and moss. When leaves rot, the rot might spread rot to the shingles. And unsightly moss takes some skill and effort to clean away thoroughly.
Flat Roof Maintenance
Homeowners won't always know if there's a problem with the roof. Loose shingles or severe wind damage could lead to water coming inside. If insulation soaks up the water, you might not find out about the leak until significant wood rotting and mold growth occur. Other problems could occur up on the roof, including issues with the flashing. Torn flashing might lead to disastrous leaks, possibly causing damage to the rafters, window frames, and joists.
When performing routine cleaning, our team may check the roof for any signs of wear and tear. We'll let you know if there's any recommended flat roof maintenance required. If so, our team could start on it right away.
Experts in Flat Roof Cleaning
If your flat roof is in need of a cleaning, contact Forcewashing. We proudly serve homeowners in the Vancouver WA area with flat roof cleaning services. We provide exceptional results and friendly service. So contact us today for your personalized estimate!