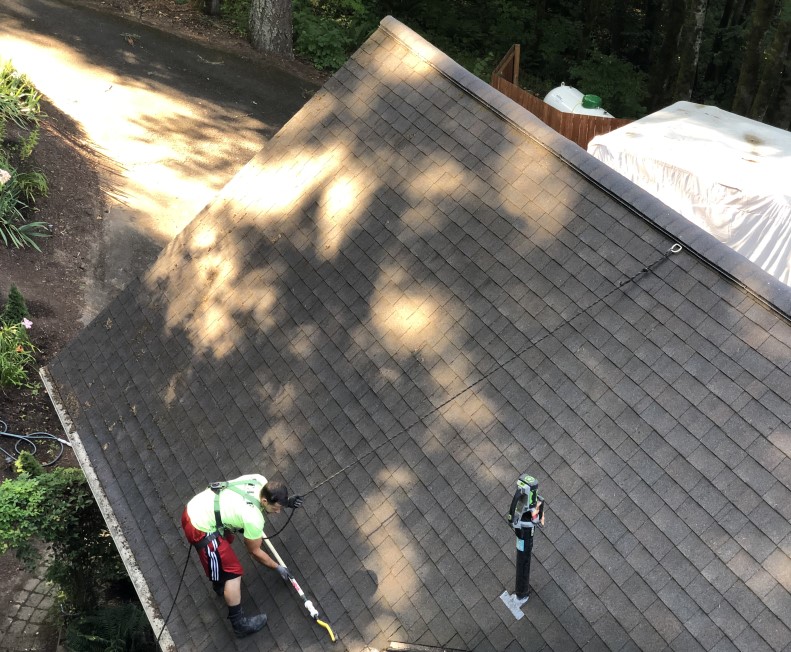 Composition Roof Maintenance
Roof Cleaners in Vancouver WA - Camas WA - Ridgefield WA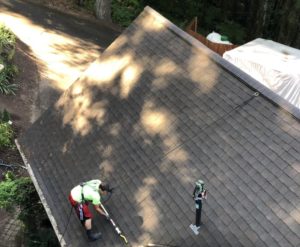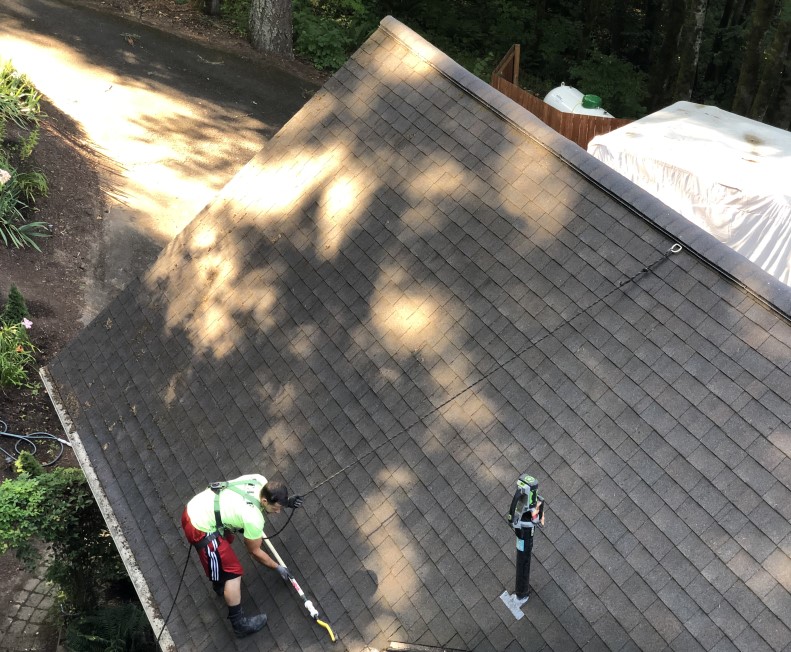 Composite roofs come in many different colors and styles. They give your home a unique look, and newer products can last for many decades when they are properly maintained. If your roof is stained and discolored, a good cleaning might be all it needs to restore it to its former beauty. Fortunately, Forcewashing is here to help! We provide fast and effective composition roof cleaning services to homeowners in the Vancouver WA area!
Is It Time for Composition Roof Cleaning?
Keeping your roof clean and free from debris can extend the life of the roof by as much as five years. If you are selling your home, composition roof maintenance can help you get a better price because it looks like the home is maintained and that you care about it. Cleaning a composite roof allows you to get more enjoyment from it and allows you to have more years before you need to worry about replacing it.
Ready to Schedule Roof & Gutter Cleaning?
Click the button below to leave your information and our team will be in touch.
How Is Composition Roof Cleaning Performed?
Two primary methods are used for cleaning a composite roof power washing and moss prevention treatments.
Power Washing a Composition Roof
Power washing is a quick and easy way to clean the roof that uses pressurized water and steam. Sometimes a detergent is added to scrub away stains and debris that are stuck. Many people are amazed at how much difference power washing makes to the look of the property.
Treating a Composition Roof for Moss
Treating your composite roof for moss growth not only preserves its looks, and it also preserves its life. Moss can grow in the seams of the composite roof that trap moisture. The moss will eventually destroy the roof and cause damage. We can provide a treatment that will prevent moss from growing back.
If you have not looked at your roof in some time, it might be time to call Forcewashing for an estimate for our power washing and wash treatment services to keep your home looking its best. A little regular composition roof maintenance is a good long-term investment.
Back to Roof Cleaning Services
Composition Roof Cleaning in Greater Vancouver WA
Vancouver WA | Brush Prairie | Salmon Creek | Battle Ground | Camas | Washougal | Ridgefield | East Vancouver
West Vancouver | Hazel Dell | Cascade Park | Felia | Lake Shore | Hockinson | Mill Plain