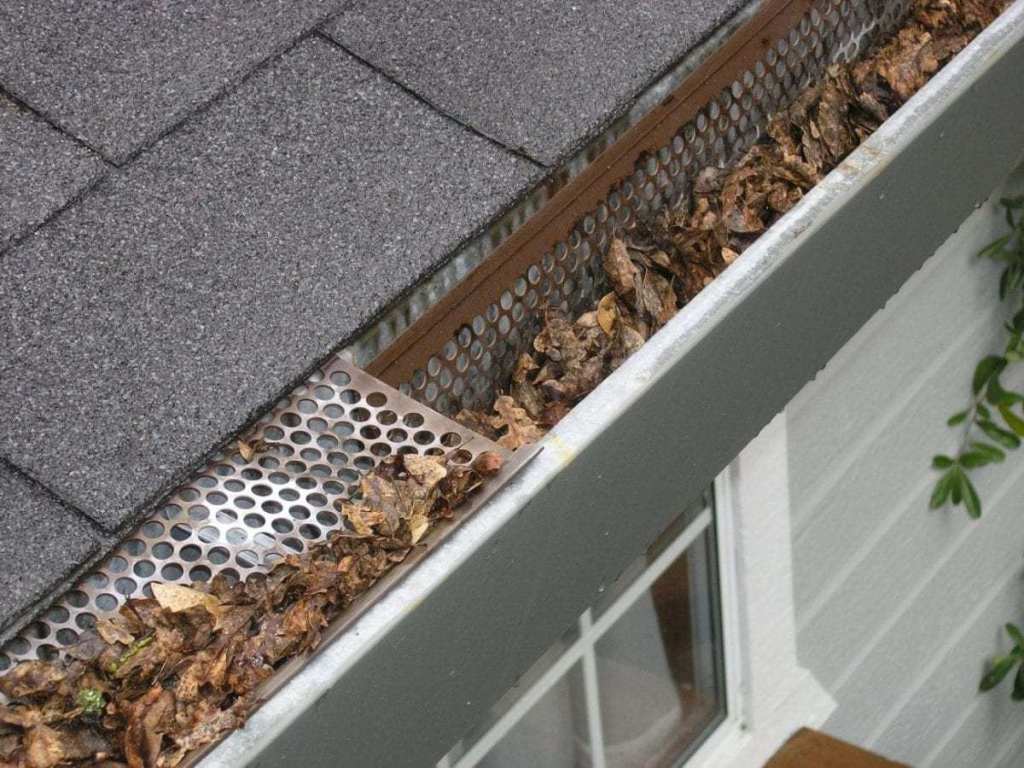 Gutter Guards – Are They Worth It?
You're worried about your gutters clogging up and for good reason. If you've seen our post on the consequences of not cleaning your gutters you sure know how important it is to keep them clean. Installing gutter guards may be one way for you to do this.
While clogged gutters can cause many different problems they're also costly to replace. Replacing your gutters can cost anywhere from $4 to $30 per foot depending on severity and the type of gutters you want installed. Most projects range from $1,500 to $2,200.
To mitigate this costly risk you're probably considering gutter guards to protect against buildup of large debris. Are gutter guards worth it? Find out more below…
The Cost
Similar to replacement, gutter guards can be expensive too. The cost per linear foot of a professional gutter guard installation can range from $7.50 to $10 depending on where you are and the size of your home. That cost can go up depending on the type of guards you get.
Are They Worth The Price?
Despite what you may have heard, gutter guards aren't the end-all solution to keeping your gutters clean. They may protect against larger debris like leaves and branches but they often let in smaller debris like flower petals, moss, small leaves and buds.
This will still require you to get your gutters cleaned at least every one to two years, which can be a struggle if you're doing it alone. However, they do mitigate the risk of your gutters clogging up.
Should You Get Gutter Guards?
The investment is significant but can be worth it if you'd like to hire professionals less or clean your gutters less. You can expect to spend less time scooping the nasty stuff out of your gutters and less time worrying about it.
The Bottom Line
Gutter guards can be a great investment from your home but it doesn't mean you'll avoid gutter cleaning. It's also important to make sure you invest in quality gutter guards and have them professionally installed.
Gutter Guards – Are They Worth It? in Greater Vancouver WA
Vancouver WA | Washougal | Longview | Ridgefield | Camas
Portland OR | Salem | Woodburn | Beaverton | Hood River | Oregon Coast