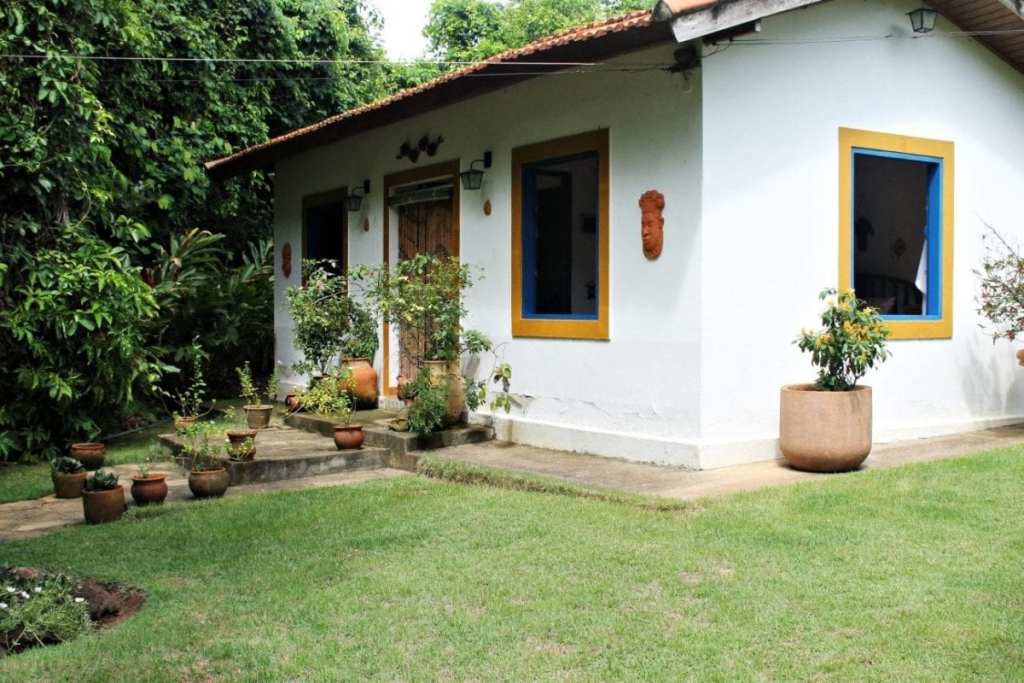 Preparing to Sell Your Home
One-tenth of a second is all it takes for a first impression to be cemented in our brains. That first impression makes a lasting mental image from which all other thoughts and feelings are born.
When you're preparing your home for the market, curb appeal is vital. You want prospective buyers to see themselves living there as soon as they pull up to the house. Last year we wrote about ways to boost your curb appeal. Now let's dig deeper into preparing the exterior of your home.
The Portland and Vancouver real estate market
Is the Portland real estate market slowing down? Are we following the national trends? If you're thinking about creating curb appeal, then you're probably also researching the Portland real estate market.
Portland is a city of change and adaptability. Home buyers of all types are fulfilled by the Portland real estate market. They want sweeping mountain views, artist studios, urban farmland, spacious floor plans, and ADUs. The property want list can be endless. And Portland provides.
Preparing your home's exterior
While people living in Portland, or moving to Rip City, might appreciate a certain collective appeal when it comes to lifestyle, people want clean sight lines around the home. Everything from your roof to your driveway influences curb appeal, so let's take a top-down approach to preparing your home for the Portland and Vancouver home shoppers.
Clean your roof and gutters
No one wants to worry about a roof when they're going through the home-buying process. Put prospective buyers at ease by clearing debris, moss, and stains from your roof. Your roof cleaner will also be able to notify you of any roof repairs that may be needed, possibly saving you when it comes to the official home roof inspection.
Roof cleaning goes hand-in-hand with gutter cleaning. Even if you don't have tall trees near your gutters, leaves, dirt, and other debris find their way into your gutters. Cleaning the gutters will not only improve property value, but it will also alert you to any blockages and leaks.
Refresh your home's exterior
Repainting a home is a big deal, so refreshing the exterior may be a more reasonable approach. Hire a professional, or DIY. Bob Vila, an American home hero, shares some great tips on how to maintain and clean your siding. While you're working on the siding, wash those windows inside and out.
Declutter the outside your home
Gnomes are cool and shoes hanging from trees hold memories, but prospective buyers don't want to connect with your oddities. Stash the recycling bins, store the bikes, pack away your gardening supplies, and pick up small bits of litter.
Make your front door sparkle
If your home doesn't need a new front door, then it most definitely needs to be washed. If your front door is painted, mix dish soap and warm water to scrub the door, then dry with a rag towel. If you have a stained door, use wax or polish to make it shine. Inspect your screen door to see if it needs to be replaced before you wipe it down.
Add color to your porch or stoop
Lush greens, pops of in-season flowers, and complementing containers can make any home feel lively and well-loved. Search websites for ideas that fit the style of your home and landscape.
Mow the lawn and lay fresh mulch
If it's summer, consider watering your lawn so it turns green. If it's winter, you'll probably need to get out there when the grass isn't too wet and give it a trim. Shape your shrubs, pull weeds, and add some mulch to make everything look maintained and fresh.
Remember the deck, driveway, and sidewalk
Pressure washing is what will get everything looking fresh. A pressure washer removes moss, debris, old paint, stains, and graffiti. It's a finishing touch to your property and is worth the investment.
Sound like a lot? Don't worry, make a list of your specific tasks and start working. Call for estimates from professionals and tackle the rest yourself. With this guide, the exterior of your home will be ready for the next Portland homebuyer.