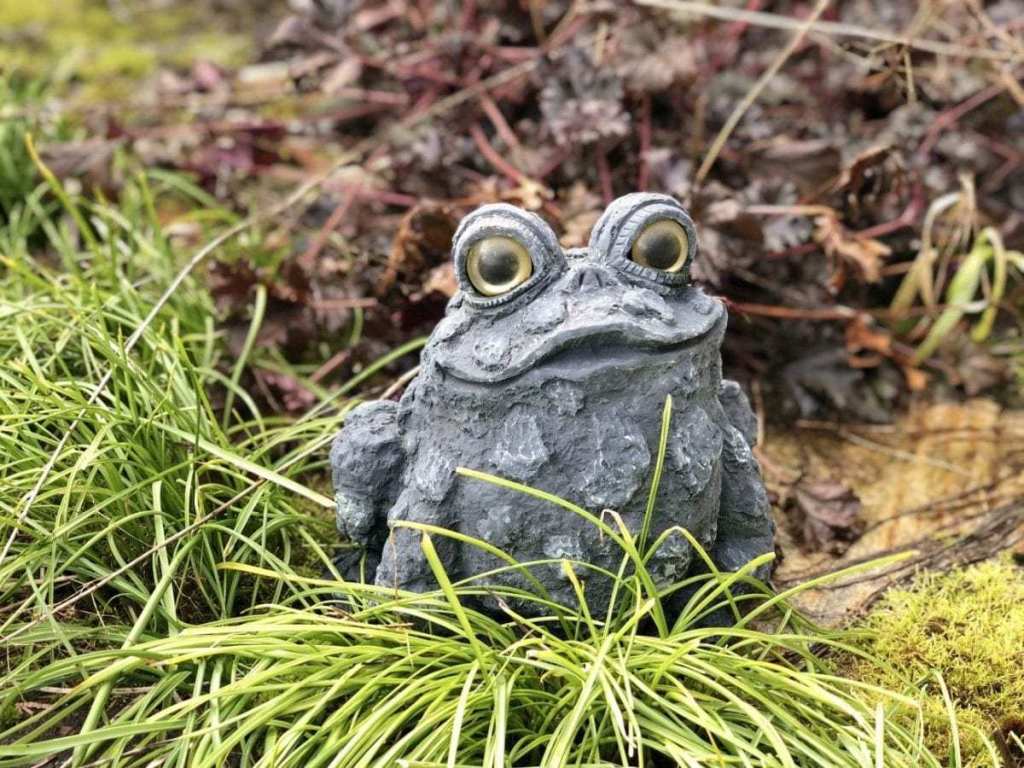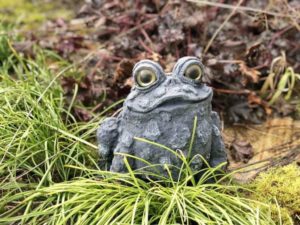 We strive to gain your business and your satisfaction with our work here at Forcewashing by cleaning your roofs, gutters, and driveways to perfection.  Every inch of detail is important to us; we maintain the highest quality of work and focus on making our customers happy; our reviews reflect that – thank you again to all of our wonderful customers.
Our work sometimes is a bit more challenging when we find things one wouldn't expect to see on a roof, in a gutter, or on a driveway. But that doesn't stop us from making sure that the work gets done right, the first time.
Please enjoy some of the more memorable moments in:
Close Encounters of the Roof and Gutter Kind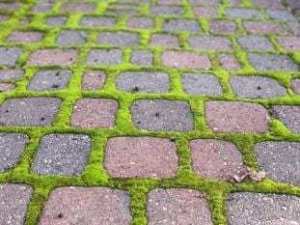 The most common site is that of moss growing, but who knew Mother Nature could be as artistic with a driveway. This geometric pattern was so delicately placed around each brick it was hard to clean it…but duty calls and we erased Mother Nature's palette. I'm sure she's going to challenge us next year!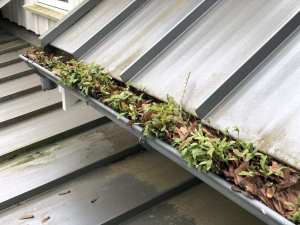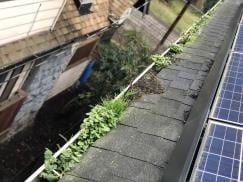 Another interesting part of our job is finding hidden gardens in your gutters. We appreciate the gardening done by Mother Nature, using every aspect of every crevice to create new plants and moss.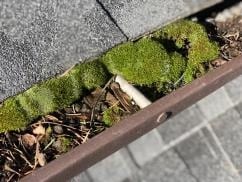 In these gutters is a garden oasis!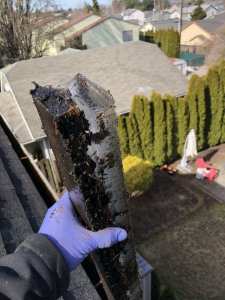 This was one of our simplest jobs, a frozen block with debris popped out of the gutters with ease, sometimes Mother Nature can work with us in cleaning your gutters!
This friendly gentleman had a gorgeous home for a while, but wasn't able to find his true love up there.  So we carefully took him to a nearby pond where he can enjoy searching for his one and only. We are happy to announce that the wedding will be in April of 2020 – the rainy season.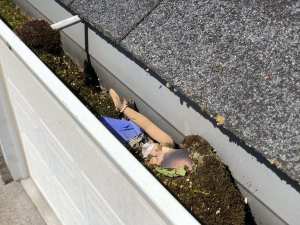 Miss Barbie is sporting a new hairstyle, it's called Moss Brown. Notice how it gently flows on her head creating a beautiful moss like bob. Miss Barbie and her new doo was carefully brought back down, bob and all.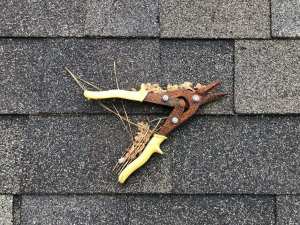 Husband: "Honey, have you seen my tin snips? I was looking for them and couldn't find them anywhere."
Wife saying innocently: "Um, no dear I have no idea where they are"
Wife thinking to herself: All I wanted was to cut the rose bush and the thorns nicked my hand causing me to throw my hand up. But where did that silly tool go?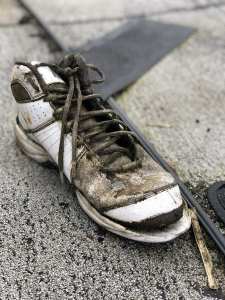 Mom: "Billy, get your shoes and let's go to school, we're late!"
Billy: "I don't know where they are mom."
Mom: "I put them somewhere to air out, check the roof!"
Billy: "MOMMMMMMMM!"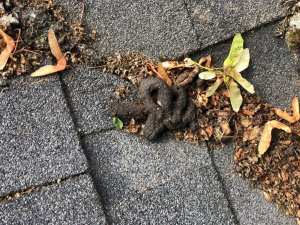 Mary: "How's your new Basenji dog doing? I hear they are real jumpers."
June: "We love our dog; we've been training him to go potty in one specific area. The odd thing is, we haven't found where he goes poo. But yes, he's quite the jumper!"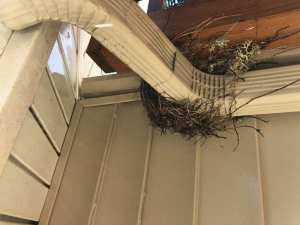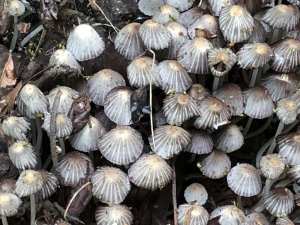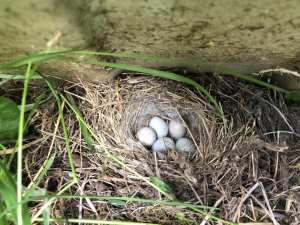 There are also very beautiful things that we find that we are very careful with.
We hope you enjoyed our memorable moments of Close Encounters of the Roof and Gutter Kind.  As always, it is our pleasure to serve you and Mother Nature in finding safe places for all of our finds!
Close Encounters of the Roof & Gutter Kind in Greater Vancouver WA
Vancouver WA | Washougal | Longview | Ridgefield | Camas
Portland OR | Salem | Woodburn | Beaverton | Hood River | Oregon Coast